Moles are sometimes ugly and sometimes these little black spots make us look even prettier. However, you'd love to know the meaning of those moles and how they might influence your life events, according to the Ancient Chinese scriptures. Unbelievable? Check how it stands true after matching it with yourself. Here you go!
What If A Mole Beside The Nose:
A mole beside your nose means you are prone to illness. You might also have a short temper and you react very quickly to a situation. You are pretty and a little flirtatious as well. You are stylish and love to be yourself when it comes to choosing the outfit.
A Mole Above Your Eyebrow:
Well, just like the beauty queen Angelina Jolie, if you have a dark mole right above your eyebrow, you might also be a pretty woman with big name and fame. You might be really fond of classics and love white, black and grey hues as that match your personality. You will also be simple and get noticed for not overdoing things. That sounds great, doesn't it?
Cheek Mole, Hello Beautiful!
In ancient Indian Astrology, a cheek mole is a signifier of true beauty. As you can see, it is not so wrong. Whether it is Katrina Kaif, Eva Mendes or the sexy Marilyn Monroe, you can't just take your eyes off them. And to add to that, you are always the cynosure at any party. Your peers envy you and want to be just as stylish as you are. Any outfit you choose to wear, you just make it your own style!
When You Have A Mole On Your Chest:
Well, you are a perfectionist like Selena Gomez. You are your own boss and whatever you do, you just put your heart to it. Well, searching for perfection everywhere might stress you out. So, be careful and just enjoy what you are doing.
Mole On Your Shoulder Looks Sexy:
How about a mole peeping out when you are showing off your smooth and sleek shoulder through an off-shoulder outfit? Sexy, huh? Yes, that's what you are. A mole on shoulder also render a person sensitive. You might not be a fashionista, but sure you look great in whatever you are.
A Mole Under Feet, Sign of a Traveler:
Do you have a mole under your feet? Then you might have travelled a lot by now. Or may your future holds a lot of journeys for you. Don't worry, you will enjoy it as you have a little voyager inside. You are also a free spirited person with a cool sense of style.
On The Palm, It's A Sign Of Love For Wealth:
Your love for expensive stuffs is hidden here. Although it doesn't determine your wealth, but of course your fondness for it. You love everything posh and branded. Well, don't be snob. Stay stylish!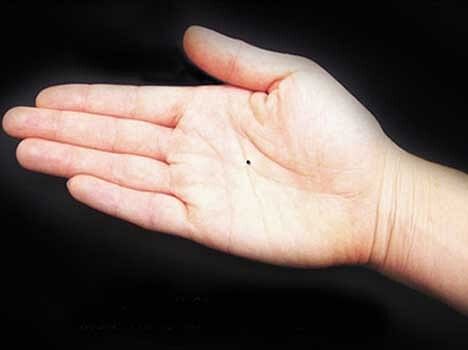 Comments